Wicked Pumpkin Hollow was honored to have been asked to participate in Midsummer Scream 2018.  We appreciate all of the positive feedback we received! My Haunt Life attended the event and provided a podcast of all the action.  Scroll to the 1 hour 50 minute mark to hear about us!
Episode 80 – Midsummer Scream 2018

A photo of our display at Midsummer Scream in LA Weekly:
Photo by: Star Foreman

Westcoaster came to Midsummer Scream and created a full write-up of the Hall of Shadows experience. What they had to say about us:
Effectively a yard display rather than an actual walk-through haunt, Wicked Pumpkin Hollow gave Midsummer Scream guests a taste of what this Sherman Oaks home puts on in the front yard every year. What a beautiful set-up this was! Dozens of glowing, orange jack-o-lanterns, a friendly skeleton, menacing scarecrow, suspect trick-or-treater, and even a seven foot tall more sinister skeletal scarecrow provided quite the Halloween eye candy. Wicked Pumpkin Hollow will be open this year on the last weekend of October for people who want to pass by and see this yard display. At Midsummer Scream, it was certainly a ghoulishly lovely sight!
Read the complete review here: Midsummer Scream 2018: The Hall of Shadows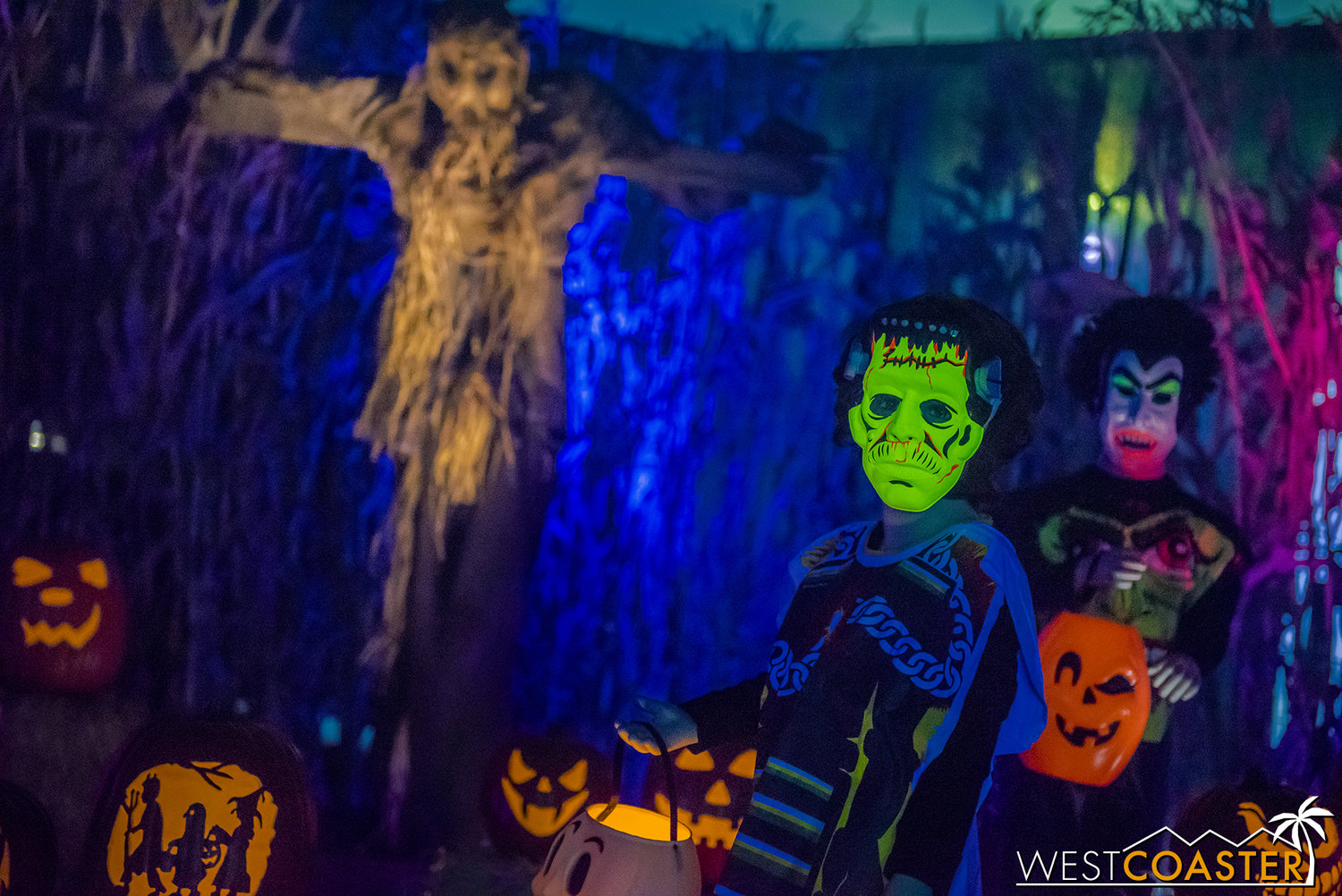 A quick pan over our display at Midsummer Scream at the 1:28 minute mark by KTLA:

Hollywood Gothique surprised us with a visit during the 2017 Halloween season. Check out their review and photos on the link below.
Halloween Home Haunt Odyssey 2017: Wicked Pumpkin Hollow
Parks And Cons also visited us during the 2017 Halloween season. Listen to their podcast review of Wicked Pumpkin Hollow by jumping to the 20:50 minute mark.